Seventeen-year-old Skylar Thompson is being questioned by the police. Her boyfriend, Jimmy, stands accused of brutally assaulting two young El Salvadoran immigrants from a neighboring town, and she's the prime witness. Skylar is keeping quiet about what she's seen, but how long can she keep it up?
But Jimmy was her savior . . . .
When her mother died, he was the only person who made her feel safe, protected from the world. But when she begins to appreciate the enormity of what has happened, especially when Carlos Cortez, one of the victims, steps up to demand justice, she starts to have second thoughts about protecting Jimmy. Jimmy's accomplice, Sean, is facing his own moral quandary. He's out on bail and has been offered a plea in exchange for testifying against Jimmy.
The truth must be told. . . .
Sean must decide whether or not to turn on his friend in order to save himself. But most important, both he and Skylar need to figure out why they would follow someone like Jimmy in the first place.
My Thoughts/Review:
Let's start with the ending. Does that even count as an ending? I mean, we don't really know what happens! Does Skylar testify, does Jimmy go to jail? So many unanswered questions, and I really wanted to know the answer to them! I was looking forward to my questioning mind's silence. To seeing the ending as happy, or sad, instead of confusing.
Sadly, I was left unfulfilled by the ending. I hate that. If I read a standalone, I want to read a satisfying ending, not just a roller-coaster of a book, that ends on a confusing note. I mean, come on. I wanted an answer, not more questions! *My rant of endings is over now.*
So...characters, you ask? Well, I didn't particularly care for Skylar, because she seemed kind of weak to me. Her boyfriend commits a hate crime, and she's not sure whether she should testify? Whether she still needs him? I know that some people stay in abusive relationships, and I understand the mentality. I don't have to like it, though. I actually really hated that he was her everything, and that she absolutely worried herself freaking sick about him.
Sean. I loved Sean. He was a sweet guy, but I also know that he followed Jimmy. He was the accomplice. He followed a guy who is basically equivalent to Hitler, completely racist, unless it benefits him in some way. (Free donuts, anyone?) One who basically beat to death a boy because of his
color.
Not anything he did to him, not self-defense, just simply because he was a different color. And I think that's wrong. Scratch that, I know it's wrong. And I hate it.
But I also know what happens to Sean, and it's absolutely heart-breaking. My mouth dropped open, and I teared up, and I just...you don't need to hear the rest, cause a bit of spoilers would be involved.
And last, (and definitely least) we have Jimmy. I want you to know that I flat out hated Jimmy. What kind of a guy can lead a bunch of other boys off to beat a boy to death? What kind of a guy must you be? I understand why all the others followed him, (because he was a born leader. Some people just are) but I don't have to like it. Best of all, I don't have to like him.
All in all, I thought that
Lie
pushed all the right buttons, but I really wish that it had a better ending.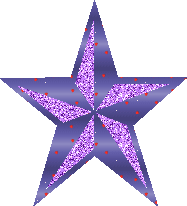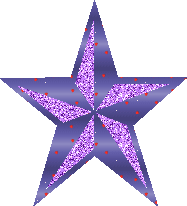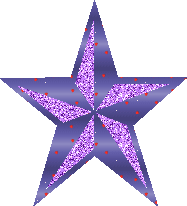 Favorite Quote:
Nobody thought that something like this could happen. Everyone wanted to be there with Jimmy. We'd meet up before and after and party, especially after. And I was suddenly at the center of it all, instead of the fringes, because I was Jimmy's girl.