Falling in Love, baking a magical cake, fighting an evil necromancer—it's all in a day's work for Audrey Oliver, seventeen-year-old witch-in-training. When her mother goes missing and her twenty-one-year-old witchy cousin shows up out of the blue, Audrey knows something's gone horribly, dangerously wrong. Now it's up to her to get her own magical powers up to speed before everyone she loves is destroyed by the sorcerer intricately connected to her mother's secret past.
My Thoughts/Review:
Audrey's Guide to Witchcraft was...how do I put this? It was...interesting. For one, this is the first book I've read that
only
involved witches. Usually there's some werewolves, or some vampires thrown in to make the book more interesting. Some people spend their time reading paranormal books. I usually don't, so this is a bit out of the norm for me.
Yes, I enjoyed it, but I found a few things to be...well, annoying. For one, nothing about Julian and Audrey's relationship was really explained. It seemed like they had a few serious problems (which I can't reveal because of spoilers), and they never really talked about their problems or anything. They just kind of faded into the wallpaper the next time they saw each other. I hate that. I wish there would have been more problem solving involved, because it would have helped us to really see some serious character development with Julian and Audrey.
The plot progressed fairly well, and it kept me interested, but after a fair amount of reading, my head kind of hurts. Yep, a lot of it may have went over my head. With all the spells involved, and names, and...oh, I'm losing it.
Julian and Audrey, well, let's just say I would swoon over Julian any day. But Audrey's character, she's the real fireball. She is entirely
obsessed
with helping her mom out. "When's my mom gonna be home?" or "I know I can help, why won't you let me?" To one point, she was actually a good character, because she absolutely wasn't afraid to roll with the punches, but she was also a teeny bit full of herself, with her witchy ways. Normally she's not, but get her on the witch train, and her ego's pretty darn big.
All in all, I enjoyed Audrey's Guide to Witchcraft, but it's not my favorite.
*Book provided by author for review.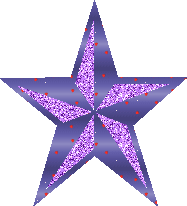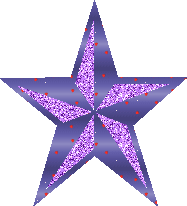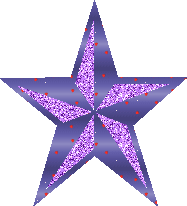 Favorite Quote:
She shook her head. "It's not like that. There's such a wide range of talents, and everyone's gifts are unique. I can't tell you how because I don't know how it works for you."
*Guest Post*
Jody Gehrman is the author of seven novels and numerous plays. Audrey's Guide to Witchcraft is her most recent Young Adult novel. Her other Young Adult novels include Babe in Boyland, Confessions of a Triple Shot Betty, and Triple Shot Bettys in Love, (Penguin's Dial Books). Babe in Boyland won the International Reading Association Teen Choice Award and has recently been optioned by the Disney Channel.
Dreaming of Disney
How Wishing and Hoping Landed Me a Book-to-Film Option
by Jody Gehrman
You're a reader, so you've no doubt heard it before: Get your head out of the clouds! Stop daydreaming! Go get a real job!
People who have vivid imaginations get berated all the time. We lock our keys in the car. We forget birthdays. We occasionally leave the oven on. All week. I consider myself the consummate dreamer. In fact, I locked my keys in the car so many times in one month, AAA threatened to revoke my membership. It's a dubious distinction; I see that.
For many years now, I've harbored an outlandish fantasy: I wanted to see one of my novels become a movie. (Okay, sure, many of them. All of them! Why not?) It's the fantasy I clutch close to my heart as I drift off to sleep, hoping to ward off nightmares with a little fairy dust. Last year, I even issued a tentative deadline to the universe: If I could get a movie deal by the time I turned forty, I'd never be wicked again.
Disney expressed interest in optioning my Young Adult novel Babe in Boyland three days before my fortieth birthday. Now, of course, I have the impossible task of living up to my end of the bargain: swearing off wickedness. So far I'm not doing so great.
For those who (like me) aren't fluent in Hollywood-speak, let me clarify: an option doesn't mean it will be made into a movie, only that Disney wants it enough to put up a little cash. Hence the term "option," meaning they can exercise the option to begin filming until the agreed window of opportunity expires. At least, I think that's what it means. I know, for a girl who lived in West Hollywood once upon a time, I'm pretty clueless.
Whatever. I'll take it. The idea that my little book is on Disney's radar even remotely thrills me right down to my toes.
I hate it when people gloat, so let me just clarify: I'm not trying to flaunt my good fortune. My intent is to encourage people who, like me, often get put down because we live at least half our lives in fantasyland. I don't know how magic works, only that awesome little miracles do occur. And I do know that we dreamers have our place in this universe, even if the people who are ticked off about our spacieness can't always see that.
If you're a dreamer like me, don't give in. Never resign yourself to the "real" world--at least not entirely. The ones we make up are so much more enticing.